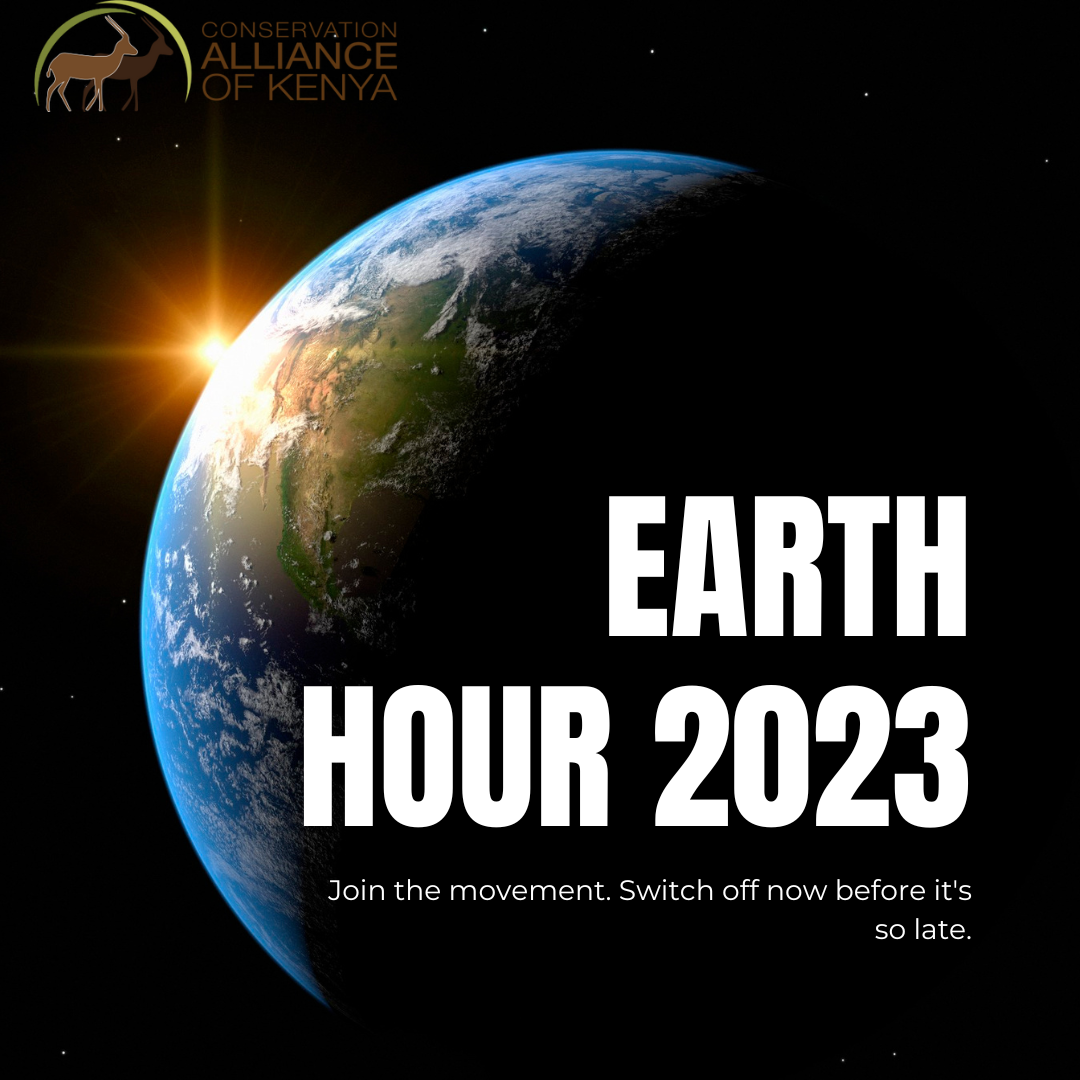 Since 2007, Earth Hour has shone a spotlight on the issues of climate change and nature loss. We've reached over 190 countries and territories and millions of people around the globe.
From Asia and Africa, to North and South America. From Oceania and Europe, to Antarctica. We've sparked conversation in English, Portuguese, Mandarin, Yoruba, Indonesian and many more. We've generated hundreds of thousands of media articles, and billions of impressions online.
But 2023 must be a year of change in order to reach our 2030 nature positive goal. We need more people, more than ever. We need individuals, businesses, communities, towns and cities, entire nations to join in with Earth Hour. To play their part. To create the Biggest Hour for Earth. 60 minutes of global unity, in support and celebration of our planet.
As landmarks and homes across the planet switch off, we want everyone to take a break from their routine and everyday distractions and spend 60 minutes doing something positive for our planet.
On 25th March 2023 at 8.30pm, we are asking everyone to join us, for 60 minutes and give an hour for Earth.
Earth Hour believes that each and every one of us has the power to make a positive impact on our planet, but it's up to us as individuals to decide how we do so. As a global movement, we acknowledge that the impact individuals can make is bounded by their own abilities, privilege and environment. Hence this year, we are giving autonomy of action to our global community. Earth Hour strives to inspire and support people to decide what they can do and want to do for Earth – our planet, our home. We're extending the question to our global community: How will you give 60 minutes of your time to Earth, this Earth Hour?
8.30pm - 9.30pm 25th March
Switch off. Give an hour for Earth
How far we've come (and how far we still have to go…)
From a one-off symbolic lights-off event, to becoming an annual global event for positive environmental action, Earth Hour has come a long way since it first started in Sydney in 2007.
Earth Hour has grown to become the world's largest grassroots movement for the environment, bringing together individuals, communities, businesses, organizations and governments in 192 countries and territories around the world, to stand together for our planet.
Over the years, Earth Hour has shone the spotlight not only on issues of climate change but also nature loss and the interrelated environmental pressures facing our planet. Earth Hour has sparked millions of conversations, inspired tangible action and influenced legislation change.
Yet still, the world finds itself a less and less hospitable place to be; floods, fires, droughts, prolonged pandemics. Earth is suffering badly and with it, our own happiness, security and prosperity are being threatened too. And we are running out of time to fix it.
The world needs Earth Hour now more than ever. We must capitalize on what we have achieved over the years but also push further. We know that there is tremendous power in collective action. For decades people have found strength to improve the communities that they live in and come together to make lasting change. In an increasingly polarized global political environment and with communities world-wide under great strain, Earth Hour aims to be a beacon of hope, inspiring a brighter future for us all.
Earth Hour and the Global Goal for Nature: Nature Positive and Net Zero Emissions by 2030
The science is clear. We know the next 7 years are crucial in determining whether we stay within our planetary boundaries and under the 1.5°C climate threshold, or whether we will move into a state of irreversible environmental degradation and runaway climate change, and all its socio-economic implications.
Seven years! That's 2,557 days and 61,362 hours! Time is fast running out. We are the first generation to have the solutions we need to reverse nature loss and limit climate change and the last one who can act before it's too late. We must all play our part to help drive the change we need.
Governments across the world have pledged to work toward carbon neutrality, yet implementation is lagging behind. It is known to all that there is an urgent need to hold global temperature rise below 1.5°C, but our planet has already been warmed by 1.1°C above pre-industrial levels and we are on a trajectory to hit a possible 1.5°C by 2030. We must act now to prevent this! The Intergovernmental Panel on Climate Change (IPCC) Sixth Assessment Report highlights that we are well aware of what can and needs to be done to mitigate climate change, yet, the climate crisis rages on.
An essential ally in the process of decarbonisation is nature. As part of efforts made toward achieving carbon neutral goals, halting and reversing nature loss must be equally prioritized. WWF's Living Planet Report 2022 has revealed that global wildlife populations have plummeted by 69% on average since 1970. The effect of habitat loss and biodiversity loss not only puts species at risk of extinction, but in turn, puts people at risk of losing their homes and basic necessities, like food, water and a livable environment.
Urgent action for climate, nature and biodiversity are even more necessary than ever. This decade must be the turning point where we recognise the value of nature and prioritize its recovery alongside that of our climate's. From a baseline measured in 2020, A Global Goal for Nature, whereby there is more nature in 2030 than there was in 2020, is imperative to increase the health, abundance, diversity and resilience of species, populations and ecosystems. In short, by 2030, we need nature to be visibly and measurably on the path of recovery.
Breathing New Life into Earth Hour for 2023 and Beyond
Since our beginnings in 2007, Earth Hour has been known for "lights off" – the symbolic event and visual signifier of collective support for action against climate change. 17 years on we are still pushing for action, on climate change but also other environmental issues.
The success of Earth Hour has always been its ability to inspire and support individuals to act and advocate for change. Earth Hour shows that with cumulative efforts by governments, business and people, we can work together to counteract habitat loss, global biodiversity loss and climate change - we can all make a difference as long as we come together to take action. And we need urgent action now more than ever.
In support of this renewed urgency, we are renewing Earth Hour's identity, revitalizing the power of the hour for a nature-positive world. The '60 ' logo made its mark. But with our 2030 goal getting closer, we're evolving the branding, with a new sense of purpose – and urgency.
Our new flip clock logo brings focus to the hour whilst also drawing attention to the fact that time is ticking, underlining the need for urgent action for our planet. This clock imagery is carried through to our new visual identity, with a new colour palette and photography that are celebratory and put people first. The new creative execution will be globally recognisable, truly distinctive and uniquely ownable.
As we move forward into 2023 and beyond, we're breathing new life into Earth Hour, into our work and into our message. A message that must resonate in our communities, across our nations and around the world. We are rallying everyone around Earth Hour's central purpose: to inspire action for our planet, our one shared home. One unifying moment to switch off from our daily habits and distractions and give an Hour for Earth. Replicated by individuals around the world that will turn a singular Earth Hour into thousands and millions of hours of action.
Together, let's create the Biggest Hour for Earth.