+ 254 (0) 20 2000290

+254 716 842 277

Africa Conservation Centre

Hekima Road, Karen, Nairobi

Mon - Fri 8:00am - 5:00pm
Member profile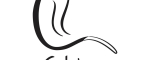 Name:
Nancy Mungania
Membership ID:
CAK075
Physical Address, Town/City:
5380
Country:
Kenya
Work Phone - No Spaces:
0710389510
Email (Will be your System Login/Username):
admin@colobusconservation.org
Website:
www.colobusconservation.org
Type of Body:
NGO / non-profit
Briefly describe your organization :
Colobus Conservation is a not-for-profit organization working to support, promote and advocate forest conservation to ensure the long-term survival of the nationally threatened Angolan black and white colobus monkey (Colobus angolensis palliatus) and other primates on the South Coast of Kenya, mainly in Diani. Colobus Conservation was founded in January 1997 and was a direct result of local residents in Diani becoming extremely concerned by the impact of human development on the populations of primate species in the area, especially due to the high number of road accidents involving colobus monkeys.
OUR MISSION:
To promote, in close cooperation with other organizations and local communities, the conservation, preservation, and protection of primates, in particular the Angolan colobus monkey (Colobus angolensis palliatus) and its associated coastal forest habitat in Kenya.