+ 254 (0) 20 2000290

+254 716 842 277

Africa Conservation Centre

Hekima Road, Karen, Nairobi

Mon - Fri 8:00am - 5:00pm
Member profile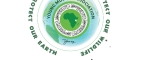 Name:
Ahmed Sheikh Alvi
Membership ID:
CAK082
Physical Address, Town/City:
Muhoho Avenue Corner of Ole Shapara Avenue (Next to Police CID Training Centre) South C ,Nairobi, Kenya.
Country:
Kenya
Work Phone - No Spaces:
+254729443111
Email (Will be your System Login/Username):
goinggreen@yma.org
Website:
www.yma.org
Type of Body:
NGO / non-profit
Briefly describe your organization :
This is Young Muslims Association, Nairobi Kenya, a 58 years old Non-Governmental Organization. An orphan-based charitable organization established on 16th July 1964 and dully registered under the NGO Coordination Act, 1994. Our main mandate is to support and steadily improve the lives of thousands of children by providing shelter, foster care and education.

While at heart, YMA is still an orphans- first charity, we have since gone on to include many different charitable activities in our operations. These range from emergency humanitarian relief, long-term water solutions, vocational training and environmental and wildlife conservation (YMA GOING GREEN).

`LET'S GOING GREEN` THROUGH YMA GOING GREEN
Young Muslim Association 'LET'S GO GREEN' initiative was started officially in 2019 in partnership with other organizations. The aim of this initiative is to conserving the environment and wildlife by Educating, practical involvement and creating awareness to our children and youth on importance of conservation of the environment and wildlife.

Since then, we have embarked on various projects such as;
Weekly clean ups in our schools involving both students and teachers, Fruit tree and tree planting events across Kenya, Installation of full drip irrigation systems and button drippers, Recycling and use of Biogas technology in our Orphan Centre, Park clean-ups, Lion light installation and Conservation Education through school field trips to the Nairobi National Park.

Our Going Green Initiative focuses on green sustainable projects, youth engagement on environmental matters, and climate action. It was formed to bridge youth action to grassroots initiatives and our orphanage in Garissa and Nakuru to serve as a model of sustainable use of green energy, and natural regeneration with an educational focus on biodiversity loss, pollution, and waste.

Our growing youth group has representation from marginalized areas in Kenya who are reeling from the climate crisis's effect from Nairobi, Tana River and Mombasa. A unique intersection that offers a safe space for engagement, team building, and sharing of ideas. Some of our activities include:

• Bucket drip irrigation-powered gardens installation for schools and orphan centres, including Nairobi, Garissa, Voi, Kagundo , Matuu and Nakuru.
• Fruit trees garden in Namanga
• Tree nurseries at Young Muslim Children's Home in Garissa
• In collaboration with Muslims Declare, green letters and drawings by kids to Imaan's encourage environment conservation in mosques.
• Ecological trips to the Nairobi National Park for pupils from underprivileged areas.
• Clean-up activities at the parks and schools.
• Desiltation of a dam where most of the wildlife live with the community
• Installation of a solar water pump for Kenya Wildlife Service rangers
• Youth volunteer programs in clean-ups, park patrols, game drives, taking part in the Nature Outreach program, just to name a few.

We are more than happy to have you attend some of our activities, and witness what our youth volunteers are contributing towards the Conservation issues.